Octorod "House of Cards"

Hours of fun for the whole family!

Click on the pictures to enlarge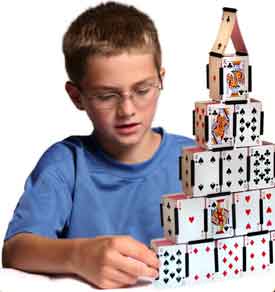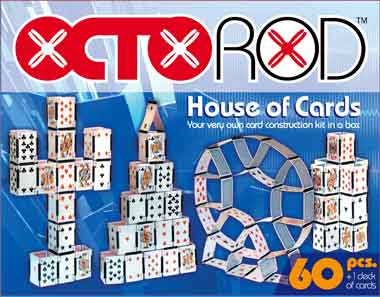 A Fun and Unique fundraiser

A fun activity the whole family, class or group can enjoy together!

Setup competitions for added excitement

Your very own card construction kit in a box

Stimulates creative thinking

Works with almost any kind of cards-trading cards, even photos!

Encourages freestyle creativity.

60 pcs plus 1 original deck of regular playing cards.

For more information call:

1-888-259-6876


Partners For Healthy Kids™, Healthy Fundraising USA™  and The Health Card™  are trademarks of Partners For Healthy Kids, Inc

© 2003-2005 Partners For Healthy Kids, Inc.   All rights reserved